Welcome to Ailsworth Medical Centre
We have a friendly and professional team of Doctors, Nurses and practice staff with our main practice based in Ailsworth village and other surgeries in Parnwell and Newborough we provide healthcare to the heart of local communities.
Our website aims to provide you with quick access to our online services, useful healthcare information and practice facilities and information.
If you are a patient with Ailsworth, Newborough or Parnwell, you are welcome to attend any of the three surgeries for your appointments.


GDPR is new legislation coming into force on 25th May 2018 which covers how we care for and use your data. Our updated privacy policy is available in the downloads section of the website together with additional information about GDPR
We have now received our CQC report from March 2018 and are very pleased with the inspection outcome which was 'GOOD' for all services provided by the practice. Full details of the 2018 report can be accessed on the CQC website (www.CQC.org.uk) or through the link at the base of this page
If you would like to join the PPG for either Ailsworth or Parnwell please see the surgery reception team for more information
Patient Participation groups
Ailsworth Medical Centre is now setting up a quarterly clinic for our carers to 'drop in' to discuss any concerns they may have.
We will have a representative from DIAL...
Under new NHS guidelines, we have an obligation to allow our patients on line access to detailed coded medical records. Your 'detailed coded record' will show any illness/condition, test results and medications issued.
Access to Medical Records
As of 1st April practices are required to allocate a named accountable GP to all patients including children.
Named GPs for each surgery are as follows
Am I pregnant? What should I be eating? Is it normal to be this tired? Whatever you want to know about getting pregnant, being pregnant or caring for your new baby, you should find it here.
Your pregnancy and baby guide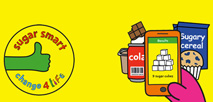 Our kids might seem fine on the outside, but too much sugar can cause tooth decay and lead to the build up of harmful fat on the inside that we can't see. This fat around their vital organs can cause serious disease in the future, like:
The green tabs at the top of every page will help you to easily navigate the site. Just hover your cursor over each tab and select the page you want from the dropdown menu.
Your guide to care and support
"Talc 'is linked to ovarian cancer','' the Mail Online reports. That is the finding of a recent study looking at whether talcum powder can increase the risk of ovarian cancer – an association made newsworthy by a high-profile court case in the US.
Parnwell Medical Centre
Saltersgate, Parnwell, Peterborough,
PE1 4YL
Newborough Medical Centre
Guntons Road, Newborough, Peterborough,
PE6 7QW

Easter Opening Times 2018
Good Friday
Easter Saturday
Easter Sunday
Easter Monday
Tuesday
Wednesday
30th March
31st March
1st April
2nd April
3rd April
4th April
09:00 - 17:00
09:00 - 17:00
09:00 - 12:30
09:00 - 17:00
18:30 - 20:30
18:30 - 20:30

Patient Participation Group reports 2014/15
Practice Leaflets
2015/2016

GDPR poster Ailsworth
GDPR Privacy Notice ANP May 2018
Ailsworth Medical Centre, 32 Main Street, Ailsworth, Peterborough PE5 7AF, Telephone: 01733 380686, Prescriptions: 01733 380686, Fax: 01733 380400
Parnwell Medical Centre
Saltersgate, Parnwell, Peterborough,
PE1 4YL
Newborough Medical Centre
Guntons Road, Newborough, Peterborough,
PE6 7QW
GP Friends and Family
Test